Welcome to HaruChika Wiki, a mediawiki-based encyclopedia dedicated to everything about Sei Hatsuno's masterpiece manga HaruChika. We are striving to be the most known encyclopedia that covers information about HaruChika franchise. We are trying to become a more informative encyclopedia to support fans globally.
We are more than happy that you can join us with reaching our main goal. You can start by creating an account and help out instantly. Please help us by creating or editing any of our articles!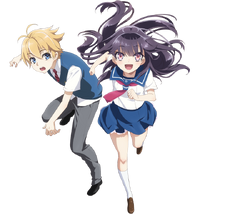 Haruchika (ハルチカ?) also called Haruta & Chika, is a Japanese mystery light novel series by Sei Hatsuno. Kadokawa Shoten has published five novels since October 2008. A manga adaptation published by Kadokawa Shoten in Monthly Shōnen Ace began serialization in December 2015. An anime television series adaptation titled Haruchika: Haruta & Chika by P.A.Works premiered on January 7, 2016. A live-action film adaptation of the same name was released on March 4, 2017.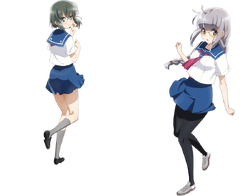 Haruta and Chika are members of their high school wind instrument club that is on the verge of being shutdown because there are only four members. The two are childhood friends that got split up but reunited nine years later, and they spend their days studying and also trying to recruit new members. When a mysterious event occurs within their school, they band together in order to solve the mystery.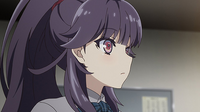 Chika Homura is a second-year high school student. She was a tomboy girl who wants to changes her image to be a girly girl by joining the Brass Club. She plays the flute. She is a flutist and a member of the wind instrument club. Her dream is to go to the "Koshien" of wind music competitions: the "Fumonkan."(more...)
♪ Latest Official Tweets ♪
If you are 13 years of age or older then click here to sign in and start editing! If you are younger than 13 years of age, you are not allowed to make an account due to laws against underage users.
See

Poll Archive

for previous polls.